The templates are a great advantage as much as for a designer or a student. The exposed programs have a large number of tools to prepare sketches. In addition, To their qualities it's not necessary to be an expert in the area to make templates that satisfy your needs. In this article we are looking top 5 best online graphics designing tools.
If you happen to be short on funds without delay or are two-handed a decent budget by a cash-strapped client. There are many online graphics designing tool that can help you out.
We're talking free fonts, templates and vector illustrations, stock photography, icons and even videos. All the essential assets you might need to complete your projects without costing a penny and they're all of the highest quality, too – freebies don't mean you have to compromise.
Read Also: Common Mistakes While Logo Design : 2020
[1

/

5]

FlexClip

: Online Graphics Designing Tools

FlexClip is an online graphics designing tools platform for creating business videos and presentations. It is applicable both in the marketing field.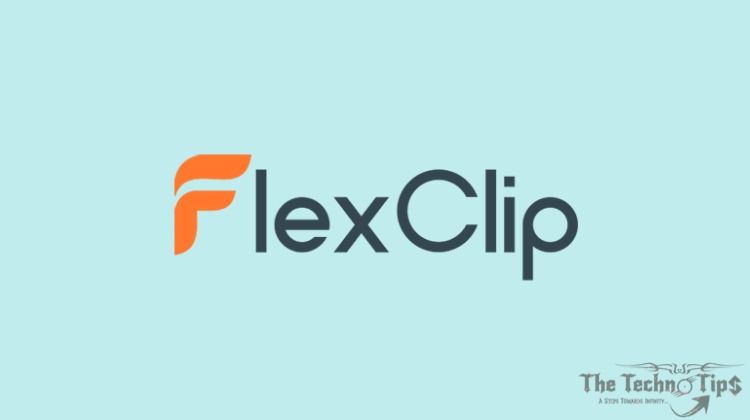 Of course, In educational Using video editing tools, text and online graphics it gives designers option to explain important topics and capture attention of the audience.
Using this tool is very simple, and it is only necessary to enter the site url and register. It will allow you to create a free account through Gmail and Facebook. To start creating videos, simply select a template, drag and drop the materials on the story board.
FlexClip's service can be varied, from creating coronavirus, promo, holiday, YouTube, Instagram, tutorials, advertising video, to editing an educational video.
[2
/

5]

Canva

: Online Graphics Designing Tools

It launched in the design area since 2012. It is characterized by being a program for designers that each year has evolved for this on par with other programs such as the Adobe family systems.
It's main peculiarity is that you can design whatever you want, including templates, without restrictions, totally free, with endless tools. Exploit all your creativity and make the templates to your satisfaction.
Canva Features:
It has a version to work directly from the browser.
Innovative and easy to use the system.
It offers different animated images to make different types of templates.
Available for Android phones.
[3
/

5]

DesignCap

: Online Graphics Designing Tools

DesignCap is described as a web-based tool that makes it easy to create data visualizations.
Further, It has a variety of templates that any journalist or communications professional can use. To speed up the workflow and quickly generate custom data charts.
After that, using the tools you can create bar graphs, line graphs, scatter diagrams, bubble graphs, maps and more. It accepts large amounts of data and import of information in CSV, Excel, or TSV format. User-made templates can be saved and made public for other users to use.
In addition, Tool focuses on three simple steps: design, data import and visual output. Where the creator drags, drops, and clicks each of the fields to change and adjust the parameters of the charts.
[4
/

5]

Desygner

: Online Graphics Designing Tools

Further, It characterized for being software for "non-designers". Since it is in charge through its system with a great variety of tool.

Even images to facilitate the creation of templates for any user and thus streamline the design processes.
In short, It is not necessary to be a professional in the area. Meanwhile, Only a lot of creativity is required with this tools, You can create templates from an Android tablet, computer or phone.
Although it has some similarities with Photoshop-like working with capable. It is very simple to use just by dragging and dropping the elements you need, and you can create templates that adapt to your needs.
Desygner Features:
You can find pre-made templates.
Great variety of icons and shapes.
It has an online version in addition to being available for Android phones.
[5
/

5]

InkScape

|

Draw Freely

Complete the program with different characteristics. However, its main function is to be an editing software with which you can obtain great results.
Despite all these peculiarities, thanks to its vector drawing system, it allows the client to make any type of template.
Through its toolbar, it allows adding lines, photographs and figures which are necessary to create templates that meet the needs of users.
it works for Windows operating system, and despite being a program with multiple tools, it is easy to use.
InkScape Features:
One of its best features is that it has no limitations, and it is a free program.
It doesn't take long to make the templates.
It is a program that works with layers.
Although its interface is not very modern, it has many tools to make templates.
For instance, These programs make templates, work of a designer we'll be more streamlined in this way, gain a very important factor that would be time.
In other words, It is worth highlighting those details of professionalism that it gives to your works.
Conclusion:
In short, These online graphics designing tools help in customizing a design as per needs of business owner.
Compare their numerous design tools and accept for the one that's best suited to creating your specific online design.
In short, Free graphics design makers provide a fantastic way of getting most amazing professional logos that speak for your brand.
We hope the above-mentioned online graphics designing tools will help you from others to design the perfect graphics design for your business in 2020.